If you are subscribed to a plan that allows for multiple brand users, you can add them by following these steps: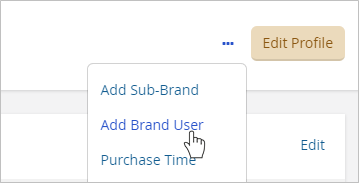 1. Access My Account
2. Click the dropdown menu in the top right corner
3. Click Add Brand User
4. Enter the required information for the new brand user (the e-mail address must be unique)
5. Click Save
An e-mail will be sent with instructions on how to set a password to the address you entered. Brand users will be displayed under the Brand Information section within My Account.