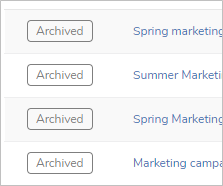 When Intellifluence was updated to the latest version, all existing campaigns were archived so you as a brand could have control over which campaigns you wanted to continue using.
In order to make a campaign active again, simply click Campaigns on the left sidebar menu and then click the pencil icon that corresponds with the specific campaign you want to make active again.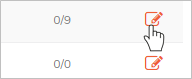 Within the Edit Campaign screen, scroll to the bottom and uncheck the Archive box then click the orange Save button at the top of your screen. The campaign will now be active, as long as you haven't exceeded the number of active campaigns allowed within your plan. You can upgrade your plan at any time.