We make it easy to determine whether or not you have worked with an influencer in the past, and we also display what work (if any) they have done for you.
If an influencer is currently in one of your campaigns, you can view a simplified history by clicking on the message thread icon then clicking the work history tab.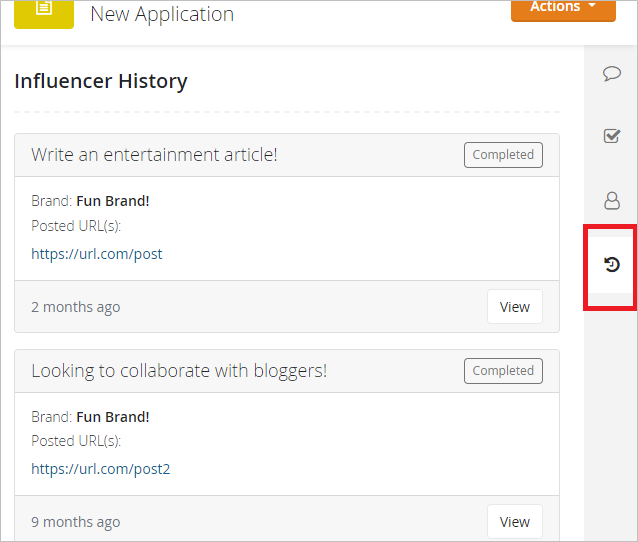 You can also view an expanded work history by accessing the influencers profile and clicking on View details in the Work History section on the right side of the screen.