You have complete control over your compensation structure (example: free products/services, cash, etc). Once you accept a pitch and are hired for a campaign, you will receive the agreed upon compensation based on fulfillment of the terms of the agreement with the brand.
If you see the following badge in the pitch you receive, it means the transaction includes cash compensation and is backed by The Intellifluence Promise.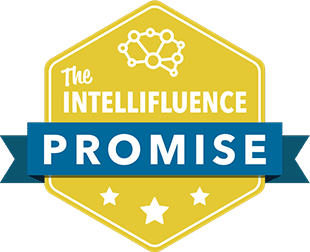 In these instances, payments to influencers for completing transactions are made through PayPal. If you don't have a PayPal account yet, you can sign up for free:
You can add or update your PayPal and Minimum Accepted Free Product Value or Minimum Accepted Cash Value within your profile. In the Edit Profile screen, scroll down to the Payment Information section, update accordingly then click the orange save button at the top right.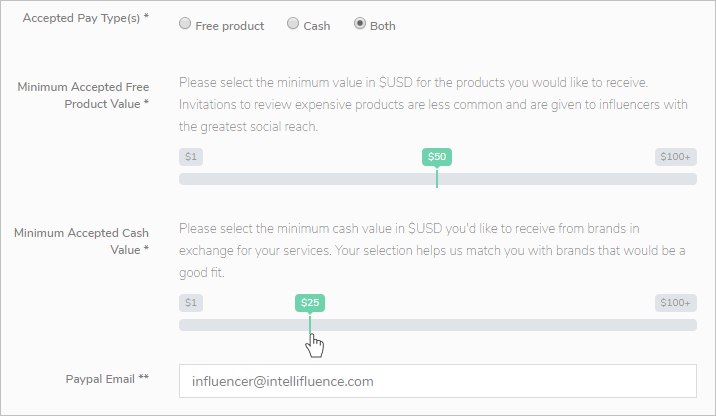 Once a Brand has approved the work you have done and marked the transaction as completed, the payment will be subject to a 15 day trial period. The 15 day trial period is implemented as a quality control measure to ensure all work remains active. Once this period has ended without the transaction being flagged, the balance will show up in your Earnings Summary screen.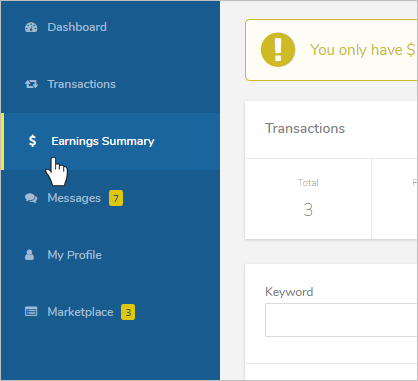 Following the trial period, you will be paid on the following Friday if your earnings balance is $25 or greater.

Note: Your Earnings balance must meet or exceed $25 in order to be paid out on the Friday following the trial period. If your account balance is less than $25, we encourage you to apply for Marketplace offers and complete transactions to boost your balance. Intellifluence Payments utilizes Paypal for transferring funds. PayPal is a service that enables businesses and individuals to send money without sharing sensitive financial information. Depending on PayPal's specific payout method, payment may be instantaneous or in the form of an eCheck, which requires a clearing time instituted by PayPal (once Intellifluence Payments payout occurs on the Friday following the 15 day waiting period, after the transaction is marked complete by the brand).