You will want to add every valid social network you have so brands can get a good idea of your audience size. Be sure to add all of them to your profile. Intellifluence currently supports the following social networks:
Facebook
Twitter
Instagram
Pinterest
YouTube
LinkedIn
SoundCloud
Twitch
TikTok
Reddit
We also support:
Marketplace Reviews (iOS, Google Play and more)
Blog(s)
Podcast(s)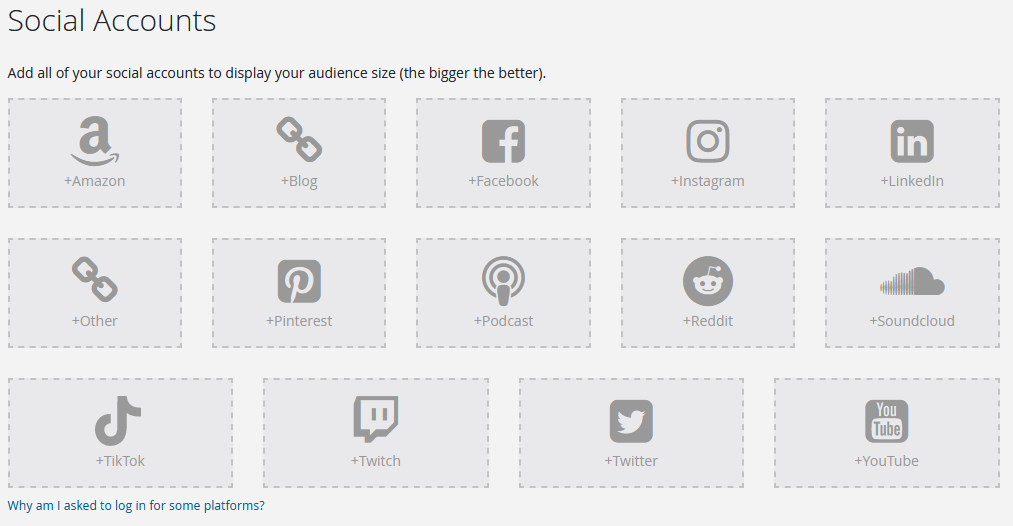 Be sure to add each social network to your Influencer profile so brands can get an idea of your total audience reach and send you more lucrative offers. You can add or remove social networks from your profile anytime after registration by accessing My Account. Next, click Social Accounts under the Influencer section, and select the social media profile(s)/blog(s)/other account(s) that you want to add.