If your profile strength is less than 100%, you'll want to take the steps necessary to boost your score as much as you can so you'll stand out to brands, put yourself in the position to receive more pitches and have more of your Marketplace applications accepted.
In order to take much of the guesswork out of enhancing your profile, you will notice a Profile Strength percentage along with a list of tasks to complete within your dashboard: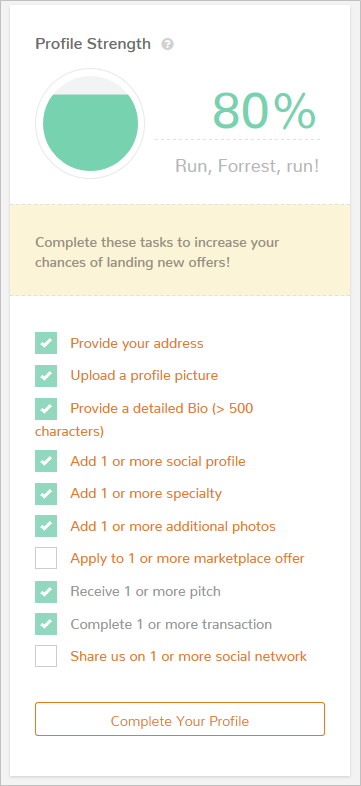 The good news is, you can get to 80% on your own! In order to get a perfect score, you'll need to be pitched by a brand and complete a transaction.
Here's some more good news: If you put some time into completing your profile and making it look great, you shouldn't have any issues getting pitched. We have many brands looking to collaborate with trusted influencers like you!
Now it's time to log in, complete the Profile Strength tasks and enjoy Intellifluence to the fullest!