The Minimum Accepted Cash Value is the minimum amount of monetary compensation (in retail U.S. dollars) a brand can include in their pitch to you. You set this amount within the Payment Preferences section of your account (you can update this at any time).
In the example below, an Influencer will only receive pitches where the brand is including $150 (U.S. Dollars) or more: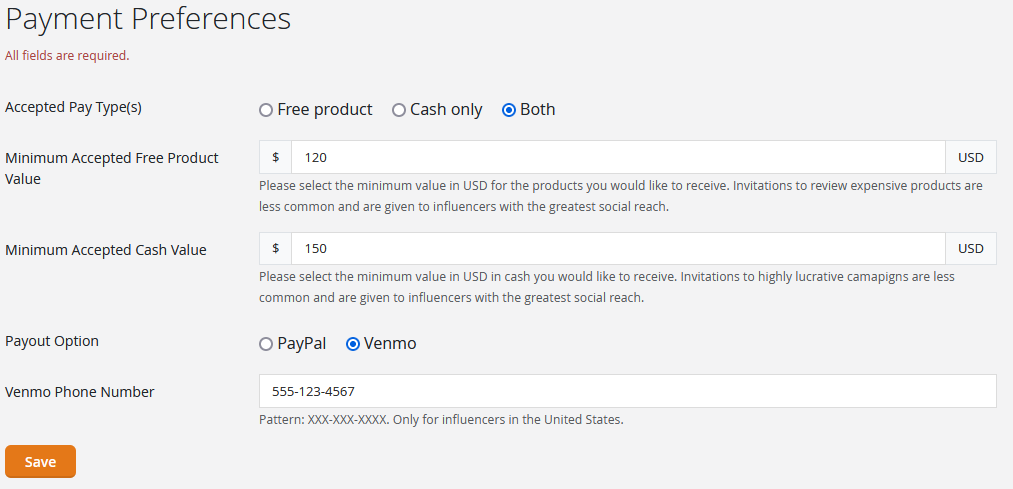 Note: We are not responsible for lost funds due to incorrect PayPal e-mail addresses or Venmo phone numbers. Make sure you always have your correct PayPal e-mail address or Venmo phone number listed within your influencer account.