As a brand, you are able to create brand aliases within your account, so you can run campaigns using unique brand names:
1. Within My Account, click Edit in the Brand Information section.
2. Scroll down to Brand Aliases and click + Add Alias.
3. Enter a unique name for the brand alias and upload an applicable image (i.e. logo)
4. Click Submit, then click Save in the top right corner.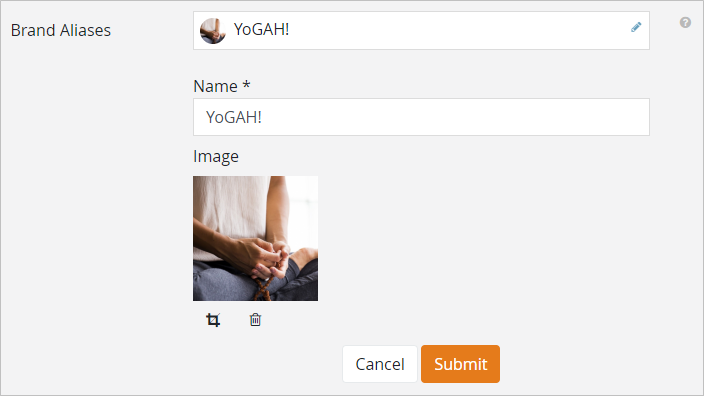 Note: A brand alias is different than an active user. If you are on a Starter plan and want multiple active users to be able to access your brand account, consider upgrading to a higher plan.