We love referrals and have created a program that compensates you for any referrals you send our way - in the form of Sallybux.
Sallybux are payments credits brands can receive for referring other brands to Intellifluence!
Within your dashboard, click the Earn Sallybux button to access the brand referral feature. From there, you can refer others via a personal link, Facebook message, Tweet or e-mail.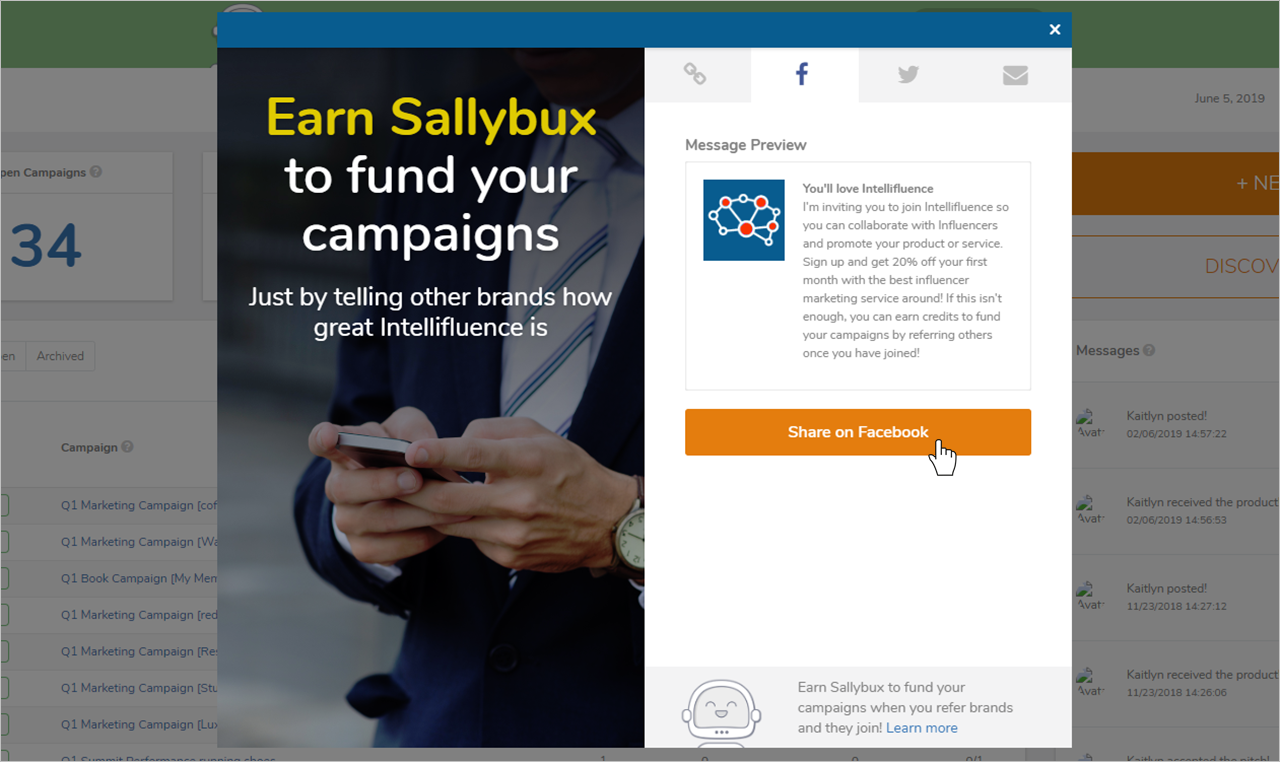 For each brand that joins using your referral link, you will receive a credit to your account that is equivalent to 20% of their monthly subscription amount (minus any discounts) each month in Sallybux - which you can use to fund your campaigns as long as your subscription (and theirs) remains active.
There are no limits to how many brands you can refer. Also, whenever a credit is applied to your account, it is used prior to using your actual cash balance for your pitches involving payments.
By participating in this referral program, you are agreeing to adhere to the Intellifluence Terms of Service and Payment Guidelines.