Within your dashboard, select My Offers on the left menu (or bottom menu on the mobile app) then click Create Your First Offer! on the web app or tap Add an offer within the mobile app.
Web app: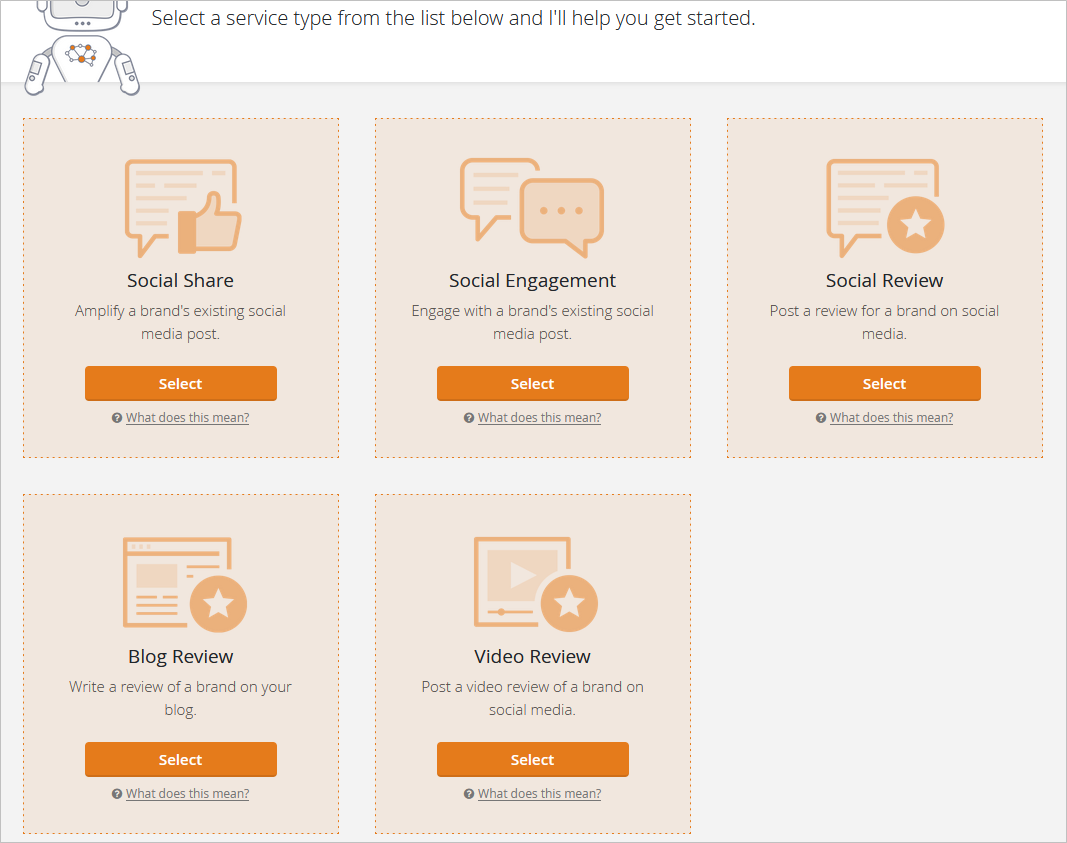 Mobile app: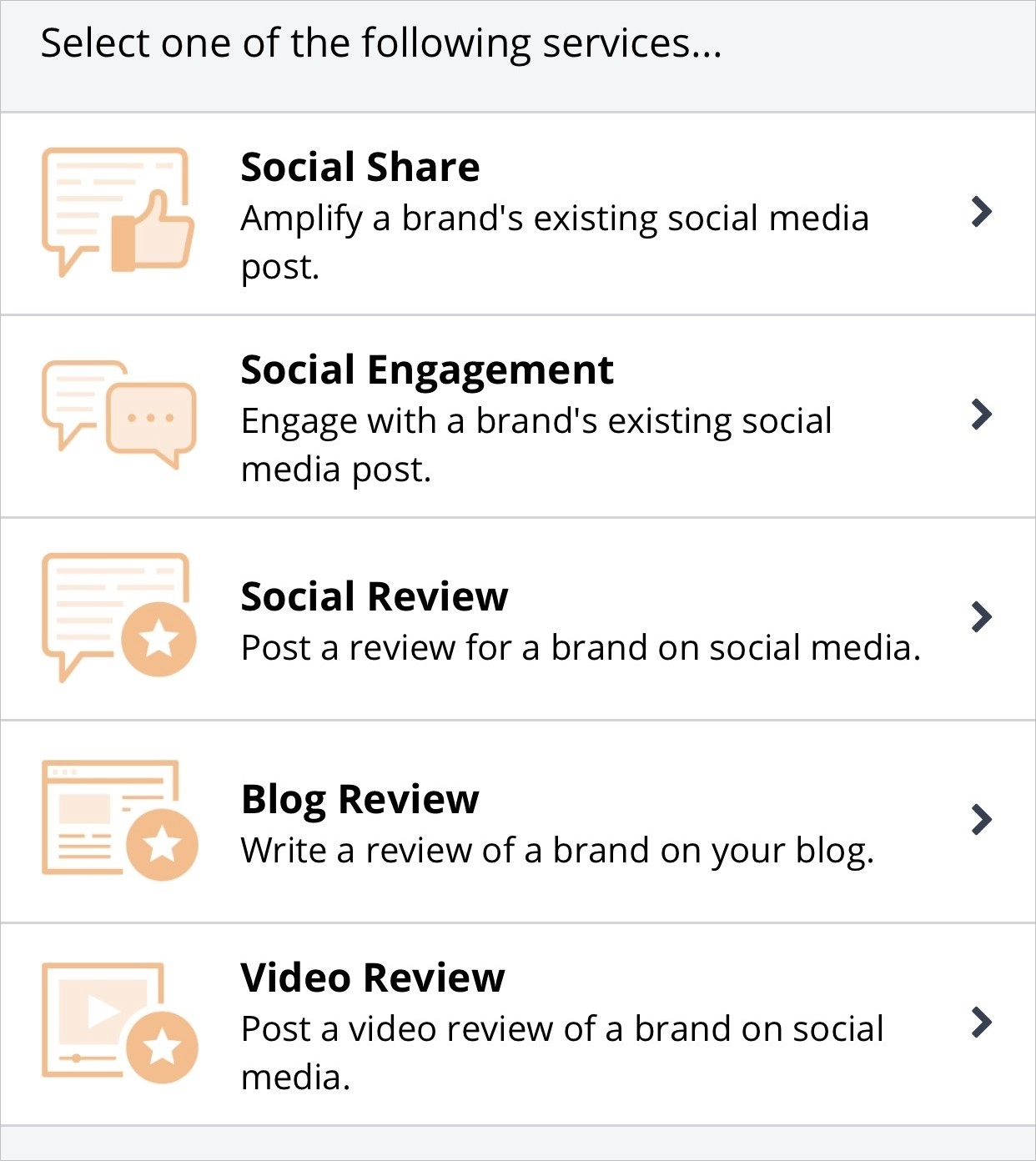 From here, you will select the service type from the following list:
Social Share: Amplify a brand's existing social media post.
Social Engagement: Engage with a brand's existing social media post.
Social Review: Post a review for a brand on social media.
Blog Review: Write a review of a brand on your blog.
Video Review: Post a video review of a brand on social media.
Next, you will choose the social network type for your offer (i.e. Instagram, Facebook, Twitter, etc.)
Lastly, you will complete the Offer Details:
1. Select the specific social network (or multiple profiles within a network) you will use for this offer. If you select multiple profiles, brands can select their preferred profile when pitching you.
2. Create an offer title (i.e. I will post a review of your fitness product)
3. Include all of the details of your service within the Offer Description so brands know the specifics of what you offer
4. Select up to five categories (think of these as the specialties or niche associated with your service)
5. Add any imagery associated with your offer (this can be relevant prior work you have completed, etc)
6. Enter a base price for the offer (this will be the fixed amount you are paid for the service)
7. Specify (or create custom) add-on services (these are optional services brands can choose to enhance the engagement
8. When the offer looks good (you'll see the preview of how it appears to brands on the right side), click or tap Finish!
Once you have created an offer, you can review it and make changes at any time by accessing My Offers from your dashboard. Brands will be able to pitch you based on any created offers.