In our research, the results are clear: campaigns with images receive more applications from Influencers. You can add an image by following these three easy steps:
1. From your dashboard, click on the campaign that is missing an image
2. Click Edit then scroll down to the Campaign Image section
3. Click upload photo, select the image you want to use then click Set Crop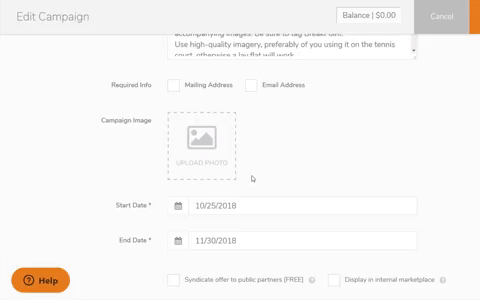 Note: You can adjust the image crop using the slider. You can also rotate the image before clicking set crop.