Duplicating a campaign saves you time and effort if you want to run a similar campaign to one you have previously created (and you can avoid having to re-create from scratch!).
From the My Campaigns screen (or from within the specific campaign you want to duplicate), click Duplicate Campaign: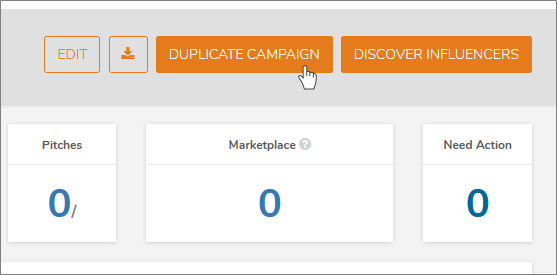 If you want to copy over all of the influencers associated with the existing campaign, be sure to click Copy over influencers.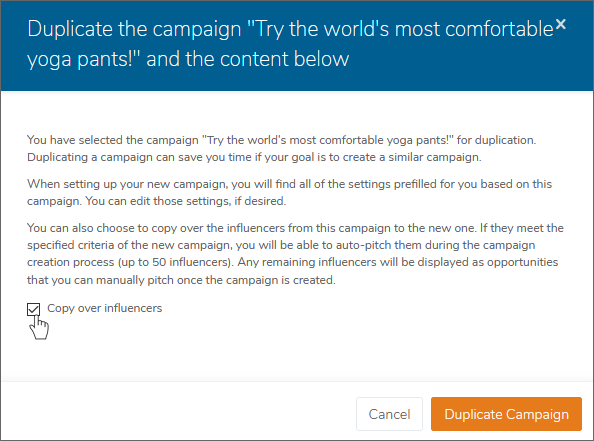 Click Duplicate Campaign, then you will be able to make modifications using the Campaign Wizard before saving as a new campaign.